Appeal To Get More People Learning In The Natural Environment
---
Tuesday 27th Jul 2021
---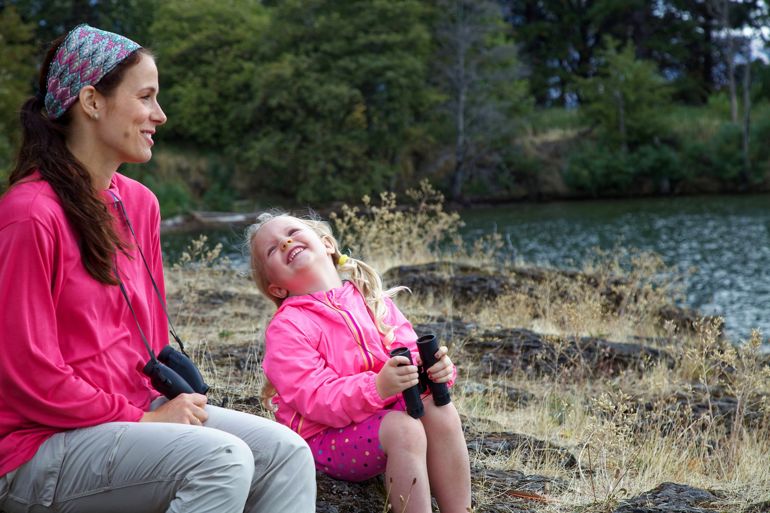 A campaign to highlight and celebrate learning in the Welsh outdoors has been announced this week.
Natural Resources Wales (NRW) is launching the first ever Wales Outdoor Learning Week with the Wales Council for Outdoor Learning.
The campaign, which runs from 1 – 7 April, encourages teachers, learning groups and families across Wales to make outdoor learning part of everyday life.
It aims to celebrate and promote the multiple benefits of a classroom without walls while sharing practical outdoor activities to try at home or at school.
Sue Williams, Senior Education and Skills Advisor for Natural Resources Wales said:
"Evidence shows that learning in the natural environment improves knowledge and understanding, helping us recognise the impact we have on the environment now and in the future.  
"It can also improve our health and wellbeing by helping to guard against obesity, increase physical activity and reduce the symptoms of stress.
"This is why we are asking teachers, parents and learners of all ages to get outside to enjoy and connect with the natural environment.
"Education groups can use the great outdoors, all year round, to teach a wide range of subjects, from measuring trees in maths to studying sand dunes in geography.
"While families could try making bird feeders, creating some natural art or going for a walk to see which animals or plants they can spot along the way."
During the campaign NRW will host training events for teachers and group leaders to help raise awareness of the role of the outdoor classroom and its benefits.
A celebration event is also being held in Clocaenog Forest, North Wales, where schools will plant oak trees grown from local acorns.
The acorns were collected during the annual Acorn Antics campaign which asks schools and education groups to collect acorns to help NRW plant trees which have been grown from local seed.
Sue continued:
"This is an amazing opportunity to showcase Wales' largest and best classroom – our natural environment.
"We hope to see lots of schools and families from across Wales getting involved and sharing their experiences."
People can share their outdoor learning pictures with NRW and the Wales Council for Outdoor Learning by using the hashtag #WalesOutdoorLearningWeek.